First NHNAI Project Newsletter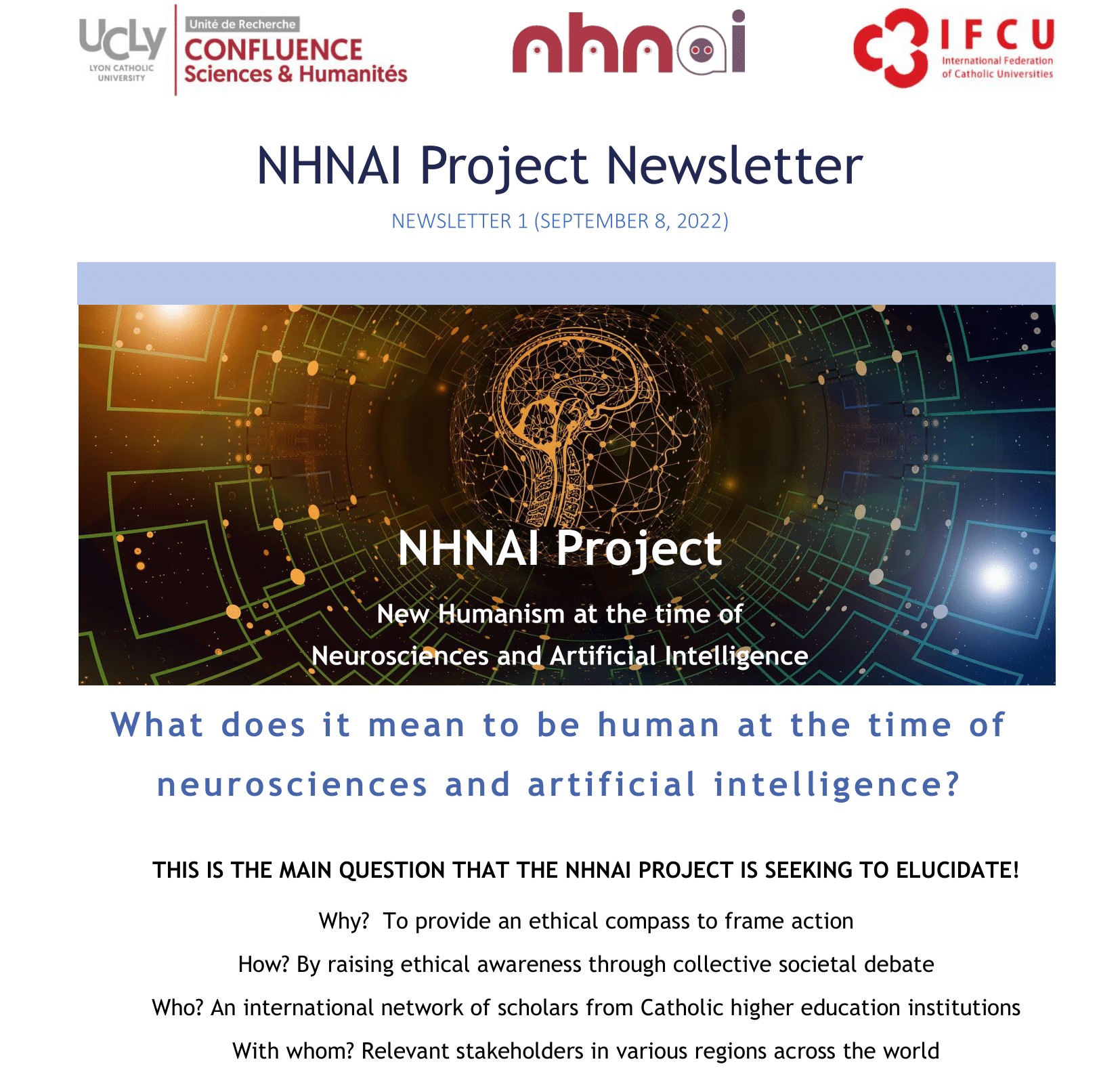 The first NHNAI Project Newsletter has been released!
In this first issue you will find a presentation of the main features of this international multi-actor project relying on selected world-class academic experts from different backgrounds and a large network of multiplier agents.
Likewise, you will have access to various excerpts from the first workshop held in Lyon, France, last March, which are timely and thought-provoking: from the prevailing vision behind artificial intelligence (AI) and the way the human brain works to questioning the self in other cultural contexts where the community sense, the "us", dominates, and the risks related to a changing workplace as a result of the introduction of AI-based technologies.
As a reminder, the NHNAI project is, above all, a capacity-building project, which confronts academic knowledge to other types of knowledge with a view to co-constructing an ethical "compass" for regulating AI. It both aims at raising awareness about the ethical issues stemming from AI nowadays and empowering social actors in three main fields (i.e. health, education, democracy).
That's the reason why institutions from outside the academia may also have their say – learn how to engage!
And don't forget to follow the NHNAI updates by following us!
Share this post